Leadership
Richard L. Weinberger,
PhD, CPA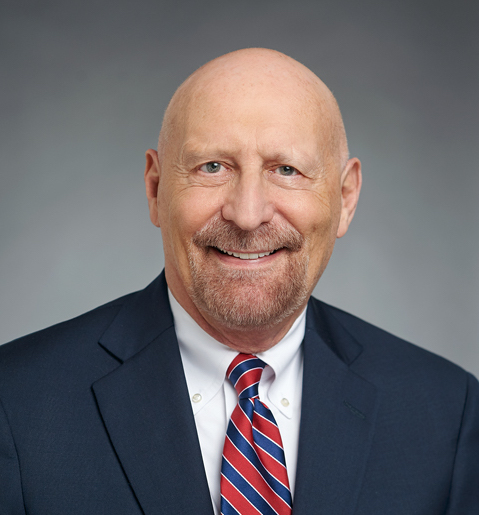 Dr. Weinberger has over 30 years of experience as a financial and management consultant dealing exclusively with small businesses and SMEs. He is an international speaker and has worked with and taught thousands of entrepreneurs and professionals in all industries the diversity of skills necessary to improve operational performance and increase profitability that allows businesses to go from "stagnation to elevation." In addition to his business experience, Dr. Weinberger has been a full-time professor, adjunct professor, small business/entrepreneurial university program coordinator, prior member of the Colorado State University System Board of Governors, and a past elected school board trustee. He holds a Doctor of Philosophy degree in organization and management from Capella University, a Master of Business Administration degree in management from West Texas A&M University, a Bachelor of Business Administration degree cum laude in accounting from West Texas A&M University, and a Bachelor of Business Administration degree in marketing from The University of Texas at Austin. He is a Certified Public Accountant and has held numerous other professional certifications and designations. Dr. Weinberger serves in the capacity as the Chief Executive Officer of the Association of Accredited Small Business Consultants. He is the author of the SEMP Approach: Simplified Examination to Maximize Profit, which is the foundation of the educational training for the AASBC and, a contributing guest expert to AllBusiness.com, one of the world's largest online resources for small businesses.

Board of Advisors
The Board of Advisors of the AASBC is selected to act in an advisory capacity to the Association based on their business expertise and educational credentials.
Richard L. Weinberger,
PhD, CPA
See bio above.
Wayne A. Hayenga,
PhD, JD
Dr. Wayne Hayenga has been associated with Texas A&M University since 1972 and currently holds the title of Professor Emeritus. In addition to teaching, he has coordinated educational programs in estate and income tax management, agricultural finance, and agribusiness programs. As an attorney, he specializes in business organization and estate and income tax planning. He works extensively with family owned businesses in developing plans for orderly administration and income and estate tax savings methods to pass operating businesses from generation to generation. He has spoken and lectured extensively throughout the United States and foreign countries to professional organizations and business owner groups. He was awarded the Faculty Distinguished Achievement Award from the Former Students Association of Texas A&M University and a Presidential Citation from the State Bar of Texas for his work.
Dr. Hayenga earned his Bachelor of Science degree and Master of Science degree from the University of Illinois, a Master of Business Administration degree in finance and a Doctor of Philosophy degree in Agricultural Economics from Michigan State University, and a Juris Doctor degree from Southern Methodist University.
Dean A. Dohrman,
PhD
Dr. Dohrman is a former member of the Missouri House of Representatives and worked with administrative policy development for the House, one of his many duties as a Representative. He previously served as county assessor for seven years, valuing and defending valuations of tangible assets. In addition to public service, Dr. Dohrman is an adjunct professor for several colleges and universities teaching government, constitutional law, business law, real estate law, and other undergraduate and graduate level courses. He is a former contractor with the U.S. Department of Agriculture and export manager with a Fortune 500 company. He is also a small business owner and a founding member of the Waste to Energy Project for State Fair Community College (Sedalia, Missouri), a program that combines the study of renewable energy with small business development.
Dr. Dohrman received his Bachelor of Arts and Master of Arts degrees from the University of Central Missouri. He received his second Master of Arts degree and a Doctor of Philosophy degree in interdisciplinary studies: public policy from the University of Missouri-Kansas City.
Joseph J. LeVesque,
DBA
Dr. LeVesque is a consultant, entrepreneur, and college professor. He has a background that started in the tourism industry being associated with Six Flags Over Texas, Wet n Wild, Sea World, and Wax Museum. He now consults with a wide diversity of businesses mainly related to marketing strategies. For the past twenty years, he has taught for a number of universities as a full-time and adjunct professor both in the classroom and online, domestically and internationally, in all areas of business. In addition to teaching and consulting, he has started and continues to operate a number of entrepreneurial businesses.
Dr. LeVesque holds a Bachelor of Arts degree from Our Lady of the Lake University, a Master of Business Administration from The University of Dallas, and a Doctor of Business Administration degree from the University of Sarasota.
Janice M. Spangenburg,
PhD
For the past thirty years, Dr. Spangenburg has held various positions in the private and federal sector as well as in higher education, both in administration and teaching. She has expertise in management, organizational leadership, human resources, and ethics. Dr. Spangenburg has had two successful management consulting practices in which she had nationwide clients. Her involvement in higher education has been in the roles of professor, department chair, and dissertation chair in addition to developing curriculum and innovative educational products used in various undergraduate and MBA programs for numerous colleges. She is a published author and makes regular presentations.
Dr. Spangenburg has been a member, board member, and involved in numerous private, professional, and academic organizations. She holds a Bachelor of Arts degree in business administration from Saint Leo University, a Master of Science degree in management from Troy University, a Master of Arts degree in organizational development from The Fielding Graduate School, and a Doctor of Philosophy degree in business from Regent University.
Donald L. Redden,
PhD
Dr. Redden had a twenty-five year career with the Federal Bureau of Investigation before retiring. He served as both a field supervisor and FBI headquarters supervisor. During his tenure with the Bureau, he investigated and supervised many high-profile cases that included white-collar crimes, kidnappings, bank robberies, homicides, and narcotics. He has been previously associated with a Medicare contractor as a leader for onsite reviews of providers to insure compliance with Medicare rules and regulations and was the Benefit Integrity Manager supervising all fraud investigations in four states. Dr. Redden, also, is an adjunct professor for several colleges teaching a variety of business courses in addition to working privately conducting nationwide training seminars related to investigation training and interviewing techniques.
Dr. Redden holds a Master's degree in Public Administration from the University of Southern California and a Ph.D. degree from Capella University with a specialization in leadership.
William V. Faulkner,
MBA, MSEd, CPA
Mr. Faulkner serves as the Vice President for Finance and Administration of Queensborough Community College of the City University of New York. In this position, he manages several operations support units of the college in addition to being responsible for the financial reporting, accounting, financial aid compliance, and collection of tuition for the college and three related entities.
Prior to joining the City University of New York in 2002, Mr. Faulkner was a financial executive in the media industry for more than 20 years serving in a number of positions for Time Inc., Freemantle Media, Home Box Office, Bertelsmann, and RCA.
Mr. Faulkner holds a Bachelor of Business Administration degree in accountancy and a Master of Business Administration degree in Finance from Pace University and a Master of Science in Education with a specialization in Higher Education Administration from Baruch College. He is also a Certified Public Accountant.