---
If you want to succeed, you should strike out on new paths
rather than travel the worn paths of accepted success.

- John D. Rockefeller
---
About the AASBC®

The Association of Accredited Small Business Consultants® (AASBC®) is the only global association focusing on training and certification of small business and SME consultants with proprietary educational materials and practice aides explicitly designed to develop proficiency in the specialized area of small business and SME consulting. Accredited Small Business Consultants® and Accredited SME Consultants™ have the knowledge and credibility to assist clients in improving operational efficiency leading to increased profitability and business value.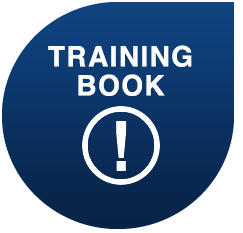 Download

Table of Contents & Introduction
See What the Training Book is About!
Table of Contents & Introduction Download


Learn about international memberships and

live training workshops!
International Members
Middle East Members
Africa Members

I highly recommend the small business consulting program from the AASBC. If you are a business professional and want to add a new or expanded service to your portfolio, consulting is definitely the way to go. Being an accountant in Canada, I searched for a consulting program focused on small businesses exclusively with an international exposure combined with an interesting and very complete curriculum. I found all of this in the AASBC SEMP Approach training. There are not many programs with the quality that I found with the AASBC. Additionally, the service received from the AASBC staff is fabulous. It took me approximately two weeks to study the material and to write the exam to get my certification. Now, I proudly hold the ASMEC (Accredited SME Consultant) certification to provide a service with quality to the small business community. Being a member of the AASBC, and now certified, is one of the best decisions I made in 2017.