---
If you want to succeed, you should strike out on new paths
rather than travel the worn paths of accepted success.

- John D. Rockefeller
---
About the AASBC®

The Association of Accredited Small Business Consultants® (AASBC®) is the only global association focusing on training and certification of small business and SME consultants with proprietary educational materials and practice aides explicitly designed to develop proficiency in the specialized area of small business and SME consulting. Accredited Small Business Consultants® and Accredited SME Consultants™ have the knowledge and credibility to assist clients in improving operational efficiency leading to increased profitability and business value.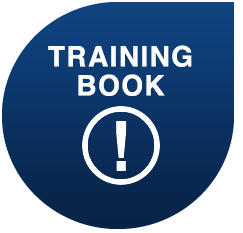 Download

Table of Contents & Introduction
See What the Training Book is About!
Table of Contents & Introduction Download


Learn about international memberships and

live training workshops!
International Members
Middle East Members
Africa Members

From interacting with our small business members, I've learned that running successful operations can often feel like a profoundly challenging and even hopeless undertaking. It's clear to me, in today's very competitive and ever-evolving business ecosystems, owners need all the help they can get to keep business afloat and profitable. Because quality of life matters and because it's a known fact that small businesses are largely credited with being the engine that propels quality of life in our communities, Space Coast Credit Union is investing in empowering its business advisors into becoming more than successful business bankers. It's empowering us into becoming an effective resource that can help owners grow and protect the future of their business. We discovered the AASBC SEMP Approach and instantly recognized its value, benefits and compatibility with the necessary education and knowledge our organization required to construct a strategic and impactful program that delivers our mission and vision for business members. We found the SEMP Approach to be very complete, results-driven, and easy to understand and learn! Thanks to the SEMP training, I am much more confident when helping our business members, as I'm able to look at owners in the eye and with a clear understanding of their challenges provide assistance. The most rewarding experience is the satisfaction our members express, because they know that at SCCU we really care about the future of their business. I strongly recommend the AASBC SEMP program!