---
---
About the AASBC®

The Association of Accredited Small Business Consultants® (AASBC®) is the world's leading educational and training certification program for small business and SME consultants. Our proprietary training methodology compresses a thorough step-by-step written and video curriculum into a short-term training program. Thousands of consultants, managers, business owners, and small business-related advisors around the world have achieved the AASBC certification while maintaining busy professional schedules. Clients will be guided to increased profitability and business value...as you do the same for yourself.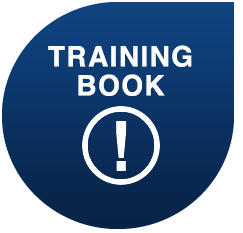 Download

Table of Contents & Introduction
See What the Training Book is About!
Table of Contents & Introduction Download

Joining the AASBC and becoming an Accredited Small Business Consultant is one of the best decisions I have made. In addition to bolstering my credibility, the training has been the perfect compliment to my bachelor's degree and professional certifications in entrepreneurship. As I build my consulting business, I find myself constantly referring to the text, videos and online reference materials; the downloadable templates and reports are valuable resources that have saved me hours of time! I am proud to be recognized by the AASBC and had no second thoughts regarding the renewal of my membership. Now, all we need is an annual convention and everything will be complete!