---
---
About the AASBC®

The Association of Accredited Small Business Consultants® (AASBC®) is the only global association focusing on training and certification of small business and SME consultants. Our proprietary educational materials and practice aides are explicitly designed to develop proficiency in this specialized area of consulting. Accredited Small Business Consultants® and Accredited SME Consultants™ have both the knowledge and credibility to assist clients in improving operational efficiency leading to increased profitability...while at the same time growing their own consulting practices and creating business value for themselves.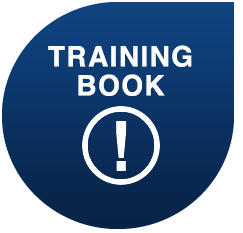 Download

Table of Contents & Introduction
See What the Training Book is About!
Table of Contents & Introduction Download

I have been in business consultancy for more than 15 years. With the AASBC wealth of knowledge and structured approach,  I am more confident in providing consultancy services to my clients. Dr. Weinberger takes a personal interest in the success of every individual associated with AASBC with his wealth of  business knowledge and experience. I truly am proud of my accreditation, and I will work hard as an active member of AASBC for many years to come. I highly recommend AASBC certification for professionals who are willing to strengthen their skills in the consultancy field to become professional consultants.