---
If you want to succeed, you should strike out on new paths
rather than travel the worn paths of accepted success.

- John D. Rockefeller
---
About the AASBC®

The Association of Accredited Small Business Consultants® (AASBC®) is the only global association focusing on training and certification of small business and SME consultants with proprietary educational materials and practice aides explicitly designed to develop proficiency in the specialized area of small business and SME consulting. Accredited Small Business Consultants and Accredited SME Consultants have the knowledge and credibility to assist clients in improving operational efficiency leading to increased profitability and business value.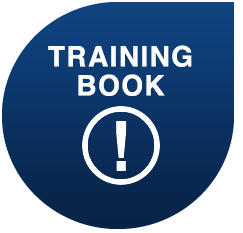 Download

Table of Contents & Introduction
See What the Training Book is About!
Table of Contents & Introduction Download


Learn about international memberships and

live training workshops!
International Members
Middle East Members
West Africa Members

Searching for ways to offer value added services to my small business owner clients, I came across the AASBC. I was impressed with the qualifications of Dr. Weinberger and the advisory board and decided to enroll in the online coursework...and I'm glad that I did! I found the course material to be thorough and challenging, yet well thought out and presented. Upon completion of the courses and exam, I am now much more competent and confident in addressing the issues that keep business owners up at night. When offering comprehensive financial advice to business owners, it only makes sense to help them increase their operational efficiencies, profits and ultimately the value of their companies, since this is typically their largest single investment within their overall estate. I have no doubt that my accreditation and affiliation with AASBC makes me a more valuable advisory team member in the eyes of my business owner clients, and I'd highly recommend the AASBC to any advisor who truly wants to make a difference in the lives of business owners.