---
If you want to succeed, you should strike out on new paths
rather than travel the worn paths of accepted success.

- John D. Rockefeller
---
About the AASBC®

The Association of Accredited Small Business Consultants® (AASBC) is the only global association focusing on training and certification of small business and SME consultants with proprietary educational materials and practice aides explicitly designed to develop proficiency in the specialized area of small business and SME consulting. Accredited Small Business Consultants and Accredited SME Consultants have the knowledge and credibility to assist clients in improving operational efficiency leading to increased profitability and business value.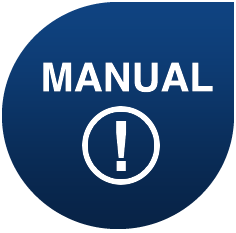 Download

Table of Contents & Introduction
See What the Manual is About!
Table of Contents & Introduction Download


Learn about international memberships and

live training workshops!
International Members
Middle East Members
West Africa Members

I recently had the distinct pleasure of completing the Accredited Small Business Consultant certification program with the Association of Accredited Small Business Consultants (www.aasbc.com). Even with an MBA, a Master's in Computer Information Technology, and 25 years experience in the corporate world, I found the SEMP training system to be spot on with its focus on small business and providing consultants with an easy to understand and easy to implement process of serving the small business community. The training was rigorous though, and rightly so, as the material is comprehensive, covering the whole gambit of financial statement review and analysis, budgeting, operational management, marketing, risk, internal controls, and strategic planning. Upon completion and successfully passing the examination, I felt much more confident in my ability to work with small businesses. I am proud to be an Accredited Small Business Consultant, and I look forward to achieving Master status in the near future.