---
If you want to succeed, you should strike out on new paths
rather than travel the worn paths of accepted success.

- John D. Rockefeller
---
About the AASBC®

The Association of Accredited Small Business Consultants® (AASBC®) is the only global association focusing on training and certification of small business and SME consultants with proprietary educational materials and practice aides explicitly designed to develop proficiency in the specialized area of small business and SME consulting. Accredited Small Business Consultants and Accredited SME Consultants have the knowledge and credibility to assist clients in improving operational efficiency leading to increased profitability and business value.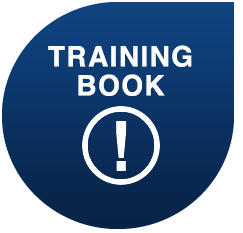 Download

Table of Contents & Introduction
See What the Training Book is About!
Table of Contents & Introduction Download


Learn about international memberships and

live training workshops!
International Members
Middle East Members
West Africa Members

The SEMP Approach Training Manual is outstanding. Many thanks to Dr. Richard Weinberger and AASBC for creating such an exceptional program. I like every module in the training manual, including the video lecture series because they give knowledge and skills that can immediately apply to the small business consulting. I think the training follows a very systematic simplified approach. When I passed the exam, I was feeling proud about the ASBC designation, the credibility and the professional image that the ASBC designation gives, because the examination was challenging and demanding. I think the association's focus on the area of small business consulting not only gives individuals the tools, confidence, and professional image to practice small business consulting, but also helps to grow the economy through helping small business owners in providing the value added services.