---
If you want to succeed, you should strike out on new paths
rather than travel the worn paths of accepted success.

- John D. Rockefeller
---
About the AASBC®

The Association of Accredited Small Business Consultants® (AASBC®) is the only global association focusing on training and certification of small business and SME consultants with proprietary educational materials and practice aides explicitly designed to develop proficiency in the specialized area of small business and SME consulting. Accredited Small Business Consultants and Accredited SME Consultants have the knowledge and credibility to assist clients in improving operational efficiency leading to increased profitability and business value.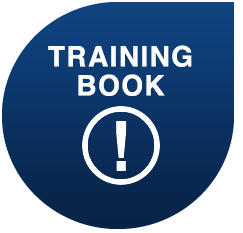 Download

Table of Contents & Introduction
See What the Training Book is About!
Table of Contents & Introduction Download


Learn about international memberships and

live training workshops!
International Members
Middle East Members
Africa Members

My wife and I have an accounting and tax preparation business and wanted to add consulting as an added value to our clients. The course was just what I needed. It was clearly written and well organized for a great learning experience. I downloaded the manual before the print version arrived. Once I had read through it carefully I began the video lectures. Dr. Weinberger has an easy-going manner and makes it easy to learn. It's all really about the transfer of knowledge and the SEMP Approach does that quite well. It never fails to amaze me how many small businesses struggle or never reach their potential. We see it on a daily basis and my primary goal for taking this course was so that I might be able to help some of them succeed. Not only do I have more knowledge, I also have an excellent resource and a systematic method for doing just that. Highly recommended!