---
If you want to succeed, you should strike out on new paths
rather than travel the worn paths of accepted success.

- John D. Rockefeller
---
About the AASBC®

The Association of Accredited Small Business Consultants® (AASBC®) is the only global association focusing on training and certification of small business and SME consultants with proprietary educational materials and practice aides explicitly designed to develop proficiency in the specialized area of small business and SME consulting. Accredited Small Business Consultants and Accredited SME Consultants have the knowledge and credibility to assist clients in improving operational efficiency leading to increased profitability and business value.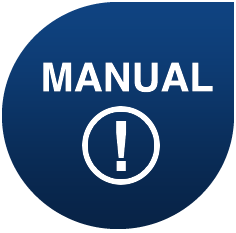 Download

Table of Contents & Introduction
See What the Manual is About!
Table of Contents & Introduction Download


Learn about international memberships and

live training workshops!
International Members
Middle East Members
West Africa Members

Condensed MBA in a can. The SEMP method is an effective and efficient way to focus consulting efforts. A number of years ago, I completed an MBA but found myself in corporate roles that only utilized a fraction of what I learned in my studies. Interested in transitioning to a career in consulting, I researched several different options and found the AASBC to have exactly what I was seeking. The AASBC and SEMP method provide you with a step-by-step guide on how to approach the various aspects of running a business and therefore how to best guide small business owners and managers. When I compare the training process at AASBC with a full scale MBA, I find that you dive deep into specific subject matter during MBA studies, but there is rarely an opportunity to view the entire process from start to finish – that is exactly what the AASBC training accomplishes. Having completed the AASBC training, I am proud to be an Accredited Small Business Consultant, thankful to have access to a wealth of information and a network of likeminded professionals, and confident in the SEMP approach to bring value to client organizations.