---
If you want to succeed, you should strike out on new paths
rather than travel the worn paths of accepted success.

- John D. Rockefeller
---
About the AASBC®

The Association of Accredited Small Business Consultants® (AASBC®) is the only global association focusing on training and certification of small business and SME consultants with proprietary educational materials and practice aides explicitly designed to develop proficiency in the specialized area of small business and SME consulting. Accredited Small Business Consultants® and Accredited SME Consultants™ have the knowledge and credibility to assist clients in improving operational efficiency leading to increased profitability and business value.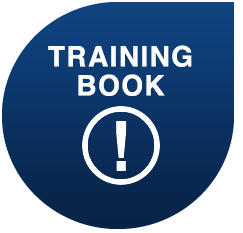 Download

Table of Contents & Introduction
See What the Training Book is About!
Table of Contents & Introduction Download


Learn about international memberships and

live training workshops!
International Members
Middle East Members
Africa Members

After I decided to start a career as a business consultant, I searched for possibilities to make a first step. After much research and making an analysis of possible options, I decided to join the AASBC and become an Accredited SME Consultant. My expectation was to receive a basic, firm knowledge about SME consulting and useful information for consulting engagements. I was pleasantly surprised in knowing that the AASBC would not only help me make the first step but rather a big leap forward. The content provided with the SEMP Approach is informative, accurate, and easily understandable. The video lectures of Dr. Weinberger add even more value as you receive not only the information, but you can learn how a business consultant should act, talk, and engage with a client. If you manage to explain to clients your suggestions in the way Dr. Richard does on these videos, then successful engagements are guaranteed. The SEMP Approach will help me explain information to my clients in a way they can understand SME principles, and then implement needed change in their business to achieve optimum success.