---
If you want to succeed, you should strike out on new paths
rather than travel the worn paths of accepted success.

- John D. Rockefeller
---
About the AASBC®

The Association of Accredited Small Business Consultants® (AASBC®) is the only global association focusing on training and certification of small business and SME consultants with proprietary educational materials and practice aides explicitly designed to develop proficiency in the specialized area of small business and SME consulting. Accredited Small Business Consultants and Accredited SME Consultants have the knowledge and credibility to assist clients in improving operational efficiency leading to increased profitability and business value.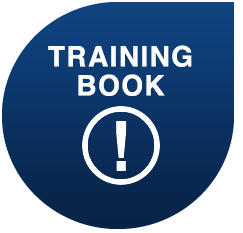 Download

Table of Contents & Introduction
See What the Training Book is About!
Table of Contents & Introduction Download


Learn about international memberships and

live training workshops!
International Members
Middle East Members
Africa Members

It is with highest praise I recommend the AASBC and SEMP approach for small business consulting. From the creation and production of their education workbook and videos, to the community of support they have created for professionals, their accreditation is second to none. Dr. Weinberger and the AASBC team have taken the best information from business theory/concepts and combined it with real world solutions that are deliverable through the client-consultant relationship. I found the Master Accreditation exam required me to pull on every morsel of knowledge I had obtained in the business world and feel it is a trusted measure of a consultant's ability. Even with years of experience, I find myself regularly using and learning from the SEMP Approach Training Manual. I feel the AASBC has a tremendous service to offer all parties in the small business consulting field.