---
If you want to succeed, you should strike out on new paths
rather than travel the worn paths of accepted success.

- John D. Rockefeller
---
About the AASBC®

The Association of Accredited Small Business Consultants® (AASBC®) is the only global association focusing on training and certification of small business and SME consultants. Our proprietary educational materials and practice aides are explicitly designed to develop proficiency in this specialized area of consulting. Accredited Small Business Consultants® and Accredited SME Consultants™ have both the knowledge and credibility to assist clients in improving operational efficiency leading to increased profitability...while at the same time growing their own consulting practices and creating business value for themselves.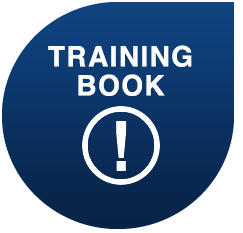 Download

Table of Contents & Introduction
See What the Training Book is About!
Table of Contents & Introduction Download

The SEMP approach provides straight-forward and pragmatic methodology to SME consulting. I find the templates (checklists) very valuable and I thoroughly enjoyed the videos! I say well done to Dr. Richard Weinberger and the entire AASBC team. I will highly recommend AASBC to individuals and organizations that have the intention of taking their SME consulting practice to the next level.