---
If you want to succeed, you should strike out on new paths
rather than travel the worn paths of accepted success.

- John D. Rockefeller
---
About the AASBC®

The Association of Accredited Small Business Consultants® (AASBC®) is the only global association focusing on training and certification of small business and SME consultants with proprietary educational materials and practice aides explicitly designed to develop proficiency in the specialized area of small business and SME consulting. Accredited Small Business Consultants and Accredited SME Consultants have the knowledge and credibility to assist clients in improving operational efficiency leading to increased profitability and business value.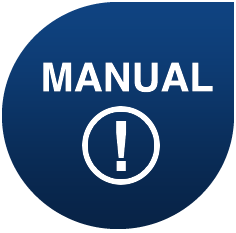 Download

Table of Contents & Introduction
See What the Manual is About!
Table of Contents & Introduction Download


Learn about international memberships and

live training workshops!
International Members
Middle East Members
West Africa Members

While I've been doing business consulting for more years that I want to admit to, it's often a struggle establishing credentials. Potential clients like to see initials after your name and know that some third party has established that you know what the heck you're talking about. Just putting 'Street Smart' or 'I've around the block a few times' doesn't cut it. I first came to the AASBC for that 3rd party credentialing. I was very pleasantly surprised by the wealth of information and resources available from membership. I set up my phone to play the videos and I listen to them in the car as I drive to client locations. As much as each of us thinks we know, there's always more to learn. Richard's presentation manner is both informal and professional, a nice mix. What's really frustrating is when I say to myself, 'I already know that," and then learn three things. I'm still wending my way through the wealth of various resources offered. I'm confident my relationship with AASBC will be long and profitable.