---
If you want to succeed, you should strike out on new paths
rather than travel the worn paths of accepted success.

- John D. Rockefeller
---
About the AASBC®

The Association of Accredited Small Business Consultants® (AASBC®) is the only global association focusing on training and certification of small business and SME consultants with proprietary educational materials and practice aides explicitly designed to develop proficiency in the specialized area of small business and SME consulting. Accredited Small Business Consultants and Accredited SME Consultants have the knowledge and credibility to assist clients in improving operational efficiency leading to increased profitability and business value.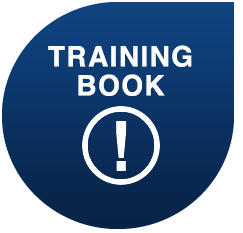 Download

Table of Contents & Introduction
See What the Training Book is About!
Table of Contents & Introduction Download


Learn about international memberships and

live training workshops!
International Members
Middle East Members
West Africa Members

It is with great pleasure and respect for Dr. Richard Weinberger, that I take a moment to share my thoughts regarding my experience with the AASBC. Words alone could not express the appreciation and gratitude I feel toward Dr. Weinberger and his team. Although I have been involved in business consulting somewhat throughout the years, I felt that it would be a wise decision to enhance my knowledge and understanding of business consulting, which would enable me to provide a superior level of service while guiding clients. After reviewing my options, I found Dr. Richard Weinberger and his team at AASBC. I was amazed at the wealth of information and was astonished at the structure that Dr. Richard Weinberger and his team developed. It was exactly what I needed and was completely surprised at the power behind the SEMP Approach. After 29 years in the general practice of accountancy, I thought the certification would be an easy task. I quickly discovered that the course was a condensed MBA program and the exam was one of the most challenging exams I have ever taken. It was like taking a MBA exam. It is with the greatest of sincerity that I recommend this program for anyone looking to advance in a business consulting practice. I thank you and your team Richard for taking me to the next level, along with the support and encouragement, it was exactly what I was looking for.