---
If you want to succeed, you should strike out on new paths
rather than travel the worn paths of accepted success.

- John D. Rockefeller
---
About the AASBC®

The Association of Accredited Small Business Consultants® (AASBC®) is the only global association focusing on training and certification of small business and SME consultants with proprietary educational materials and practice aides explicitly designed to develop proficiency in the specialized area of small business and SME consulting. Accredited Small Business Consultants® and Accredited SME Consultants™ have the knowledge and credibility to assist clients in improving operational efficiency leading to increased profitability and business value.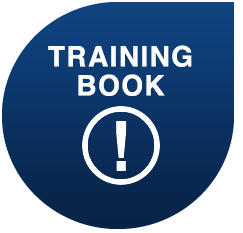 Download

Table of Contents & Introduction
See What the Training Book is About!
Table of Contents & Introduction Download


Learn about international memberships and

live training workshops!
International Members
Middle East Members
Africa Members

Thank you for creating this terrific association and curriculum! Becoming an ASBC has enhanced my business acumen and boosted my professional confidence. I have received several inquiries about my credential after posting the press release and logo on social media. I am super excited about receiving this accreditation, and I have high expectations for my new skill. I look forward to assisting many businesses in their quest of achieving greatness. Thanks again for your vision and leadership with AASBC!