---
If you want to succeed, you should strike out on new paths
rather than travel the worn paths of accepted success.

- John D. Rockefeller
---
About the AASBC®

The Association of Accredited Small Business Consultants® (AASBC®) is the only global association focusing on training and certification of small business and SME consultants with proprietary educational materials and practice aides explicitly designed to develop proficiency in the specialized area of small business and SME consulting. Accredited Small Business Consultants and Accredited SME Consultants have the knowledge and credibility to assist clients in improving operational efficiency leading to increased profitability and business value.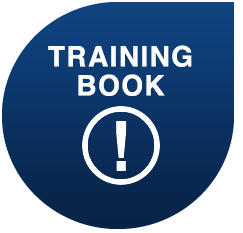 Download

Table of Contents & Introduction
See What the Training Book is About!
Table of Contents & Introduction Download


Learn about international memberships and

live training workshops!
International Members
Middle East Members
West Africa Members

As an Accredited Small Business Consultant, I have found that applying the SEMP Approach provides a systematic method to share specific data to drive organizational wide understanding and improvement opportunities. There are too numerous techniques to mention, but one in particular, converting financial numbers to percentages, simplifies comprehension and acceptance of data throughout an organization and is a great approach to benchmarking. As a member, there are many power tools to aid in a consulting practice.