---
If you want to succeed, you should strike out on new paths
rather than travel the worn paths of accepted success.

- John D. Rockefeller
---
About the AASBC®

The Association of Accredited Small Business Consultants® (AASBC®) is the only global association focusing on training and certification of small business and SME consultants with proprietary educational materials and practice aides explicitly designed to develop proficiency in the specialized area of small business and SME consulting. Accredited Small Business Consultants and Accredited SME Consultants have the knowledge and credibility to assist clients in improving operational efficiency leading to increased profitability and business value.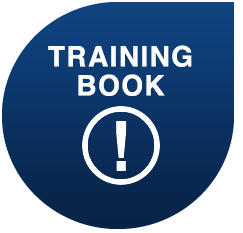 Download

Table of Contents & Introduction
See What the Training Book is About!
Table of Contents & Introduction Download


Learn about international memberships and

live training workshops!
International Members
Middle East Members
Africa Members

I am a big fan of the AASBC program!  The material, both written and video, was well conceived, organized, and presented. Each of the modules held valuable information and perspective that is beneficial as a consultant but, also, as a business owner in building my firm. I have  certifications in other fields but the AASBC program was by far the most meaningful program and the best presented that I have experienced. I'm looking forward to blending what I have learned through the AASBC program into my consulting practice and helping the hundreds of business owners that need help to maximize their profits!