---
If you want to succeed, you should strike out on new paths
rather than travel the worn paths of accepted success.

- John D. Rockefeller
---
About the AASBC®

The Association of Accredited Small Business Consultants® (AASBC®) is the only global association focusing on training and certification of small business and SME consultants with proprietary educational materials and practice aides explicitly designed to develop proficiency in the specialized area of small business and SME consulting. Accredited Small Business Consultants and Accredited SME Consultants have the knowledge and credibility to assist clients in improving operational efficiency leading to increased profitability and business value.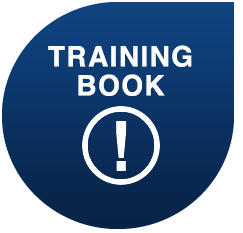 Download

Table of Contents & Introduction
See What the Training Book is About!
Table of Contents & Introduction Download


Learn about international memberships and

live training workshops!
International Members
Middle East Members
West Africa Members

I worked for a fortune 100 company for 6 years and ran my own small business for 17 years.  I grew my company to a thriving $10 Million/year business and sold it two years ago.  After retiring early, I desperately wanted to start a new business helping others be successful with their own small companies.  Although I knew a lot about operating a business, it was a true blessing to have the Association of Accredited Small Business Consulting (AASBC) accreditation program.  I got through the SEMP Approach handbook in a few weeks and updated on most of the business practices I thought I knew...and learned many new topics that I had skipped in my several years of experience.  Whether you are new to small business consulting or a veteran like me, I think you can gain a huge advantage by acquiring the AASBC accreditation.