---
---
About the AASBC®

The Association of Accredited Small Business Consultants® (AASBC®) is the only global association focusing on training and certification of small business and SME consultants. Our proprietary educational materials and practice aides are explicitly designed to develop proficiency in this specialized area of consulting. Accredited Small Business Consultants® and Accredited SME Consultants™ have both the knowledge and credibility to assist clients in improving operational efficiency leading to increased profitability...while at the same time growing their own consulting practices and creating business value for themselves.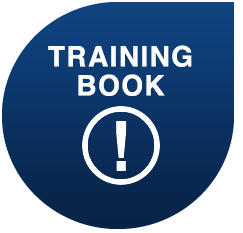 Download

Table of Contents & Introduction
See What the Training Book is About!
Table of Contents & Introduction Download

I would like to thank the AASBC team for allowing me to be a member of the association and for all the consideration and resources AASBC provides to its members. The SEMP Approach training manual and video lecture series are exceptionally done and instructive. The videos made studying for the certification exam extremely interesting. It was like I was in real time class with Dr. Weinberger while watching the videos. The day I started watching the videos, I realized it was exactly what I needed to learn...the necessary knowledge to be able to become a small business consultant. After studying the SEMP Approach manual and watching the videos, I passed the ASBC exam. I now feel confident and very knowledgeable in small business consulting. I know that I can bring many added values to my clients in order to increase their operational efficiency and use my strategic advice to achieve their goals and expand their businesses. I am astonished with the level of detail about the SEMP Approach manual and videos. I highly recommend the AASBC certification. It has the right tools and resources for the success of any small business.