---
If you want to succeed, you should strike out on new paths
rather than travel the worn paths of accepted success.

- John D. Rockefeller
---
About the AASBC®

The Association of Accredited Small Business Consultants® (AASBC®) is the only global association focusing on training and certification of small business and SME consultants with proprietary educational materials and practice aides explicitly designed to develop proficiency in the specialized area of small business and SME consulting. Accredited Small Business Consultants and Accredited SME Consultants have the knowledge and credibility to assist clients in improving operational efficiency leading to increased profitability and business value.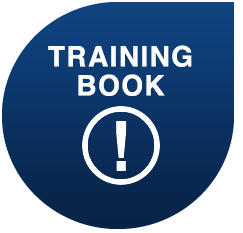 Download

Table of Contents & Introduction
See What the Training Book is About!
Table of Contents & Introduction Download


Learn about international memberships and

live training workshops!
International Members
Middle East Members
West Africa Members

While I am new to the consulting business, I can say that the AASBC and the SEMP Approach training materials have already been valuable to me. In establishing my own consulting firm after over 25 years in contracts negotiations with several years teaching as adjunct faculty on the junior college level, these resources have provided direction and clarity in my new pursuit. The SEMP training manual brought back much of what I had previously learned while earning an MBA and reinforced my understanding of many extremely important concepts. The ASBC designation gives me confidence to serve my clients with a systemic, value-add proposition when I enter discussions about new consulting opportunities. The AASBC site has the information I have needed when I have needed it to help move my consultancy forward. It is a go-to resource that will be a regular part of my business for years to come.